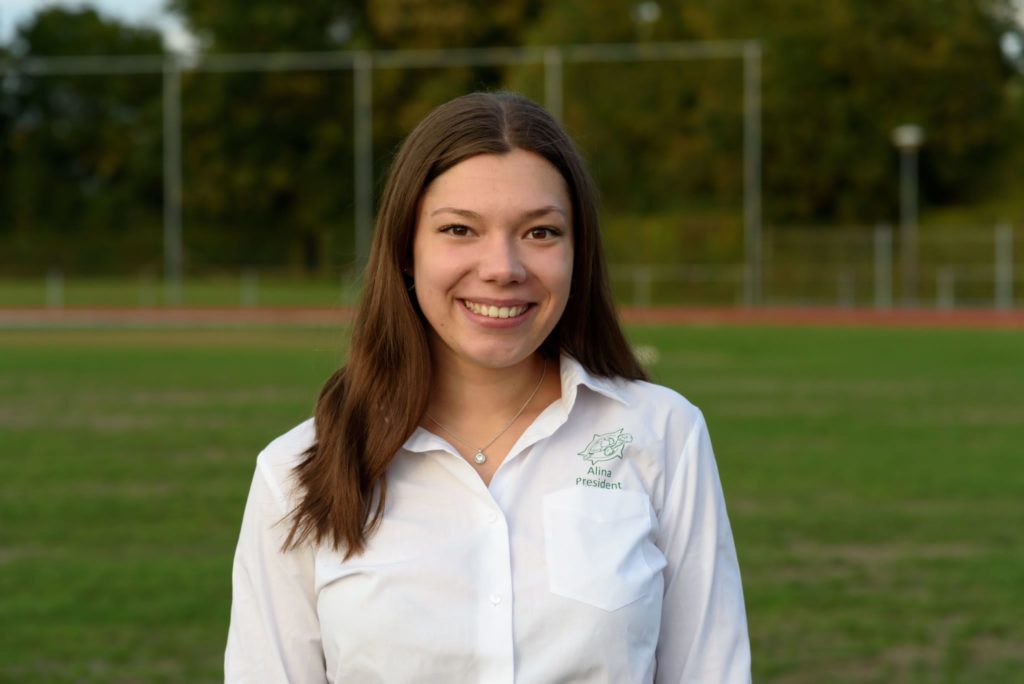 President – Alina Neumann
Hey everyone! My name is Alina Neumann and I am the president of Uros.
I am 20 years old, from Hamburg, Germany, and currently studying International Business in my second year!
I started doing track and field when I was 6 years old and have not stopped since. I love spending time at the track and working out together with my friends. When I was still in high school, I used to do track competitively and participated in many competitions. My main events are 100m, 200m, and long jump but I have also done a heptathlon once. (However, I realized how much I suck at throwing so I decided to stick with my better events hahaha). I am also always down to run a relay!
I joined Uros last September when I just moved to Maastricht. It was a very nice distraction from my studies and also a nice way to meet new people outside my faculty. I started working out with the technical group and really enjoyed practicing together with so many members. I have also started joining the runners for intervals on Thursdays which has also been a lot of fun!
In my free time, I love to just hang out with my friends and have a good night out with a bottle of wine!
I am looking forward to the next year and hope that we will have a great time together with lots of fun workouts, activities, & parties!!!
See y'all at practice!!
Secretary – Danai Lytrokapi
Hi! Let's start witht the basics: My name is Danai, I'm 24 years old, half-Greek half-Dutch, and I'm doing a master's in Neuropsycology. I also did my bachelor's here and another master. This will be my fifth year at Uros and this year I'll be the secretary of Uros.
I started running 4,5 years ago. Before that, I really hated running and I couldn't imagine that someday I would really enjoy it. I am 100% a long distance running. Everything shorter than 10k is to short for me. I especially enjoy running the half marathon distance. But now I am focusing more on marathons, and hopefully in the future an ultra as well.
When I am not exercising, studying or working, I enjoy spending time with friends and family, do outdoor activities and cooking or baking.
As the secretary of Uros, I am answering your emails and keep track of the members list. You can email me all your questions amd I'll try to answer them as quickly as possible. Of course, you can also send me a message or just approach me at practice with all your questions. I'm happy to help whenever and where ever possible.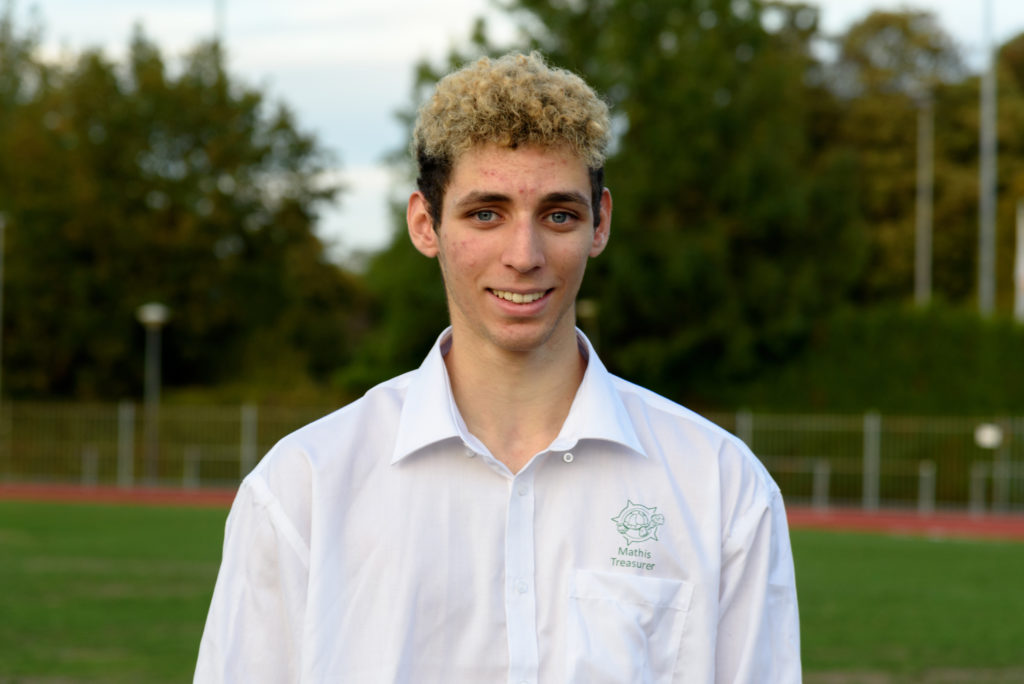 Treasurer – Mathis Ben Harira
Hello hello, my name's Mathis and here's some information about moi 🙃. I'm French/British studying sciences with a strong interest in synthetic biology (gene editing and whatnot, it's pretty fun 🙂 ). This is now my 3rd year in maastricht, which makes me old I guess. Oh yeah, and I'm gonna be this year's treasurer. Some of my more notable accomplishments include:
not being broke to the point of having to sacrifice meals.
shopping at Jumbo because it's cheaper than Albert heijn.
On a more serious note, I really am looking forward to it and hoping to build on previous years' work to boost UROS's savings📈.
Hopefully you've noticed by now; this is a running association (mostly). I run. Right now I like running the 800m. That's about it, but I'm planning on working my way up to 1500m and then 5k once I (hopefully 🤞🏻) hit my 800m goal time. Also, I am a fan of really stupid ideas, e.g. running 10k barefoot on a track (was a massive fail), doing a 10k, 10 beers challenge (debatable results) or a one time marathon on Wednesday without training for it (yay, i finished tho 🥹). If you have any ideas, please please please let me know, I'm very down for random challenges, and hope to do some with you guys.
Outside of running, in my free time, I like to see friends (with or without the presence of alcohol), befriend local law enforcement, have nosebleeds and take naps. Also, I eat a lot of food. I eat slowly, but large volumes. Many people think that if I did not run I would perhaps be very overweight. They might be right. One of my aims in life is to get very overweight (when I'm old and sick of life though) just to see how that is. I want to at least be able to audition for "my 600 pound life"😤.
That's pretty much me done, and I hope to see you guys at practice 💚
Vice-president – Pepijn Janssens
My name is Pepijn Janssens and I'm this year the Vice-president of Uros. Something about me: I am 24, Dutch and am a second-year health sciences student with a focus of policy and management in healthcare. It's also my second year in Maastricht and second year at Uros.
I've been running for 5 years now. Right now I'm focused on half marathons and maybe in the (near) future a full one. At Uros mostly with the running group, but sometimes i join the technical group as-well. Next to Uros and studying I like to read, play board games and my favorite vacation destination is either somewhere in some mountains or a country in south-east Asia (or any other beautiful country).
As Vice-president, I fill in when the president isn't available, keep the website up to date, arrange the triathlon cantus (Ask me if you wanna know what this is 😉 ) and some other fun activities. If you have a question about anything related to Uros or about anything else, I will help to find the answer with you.
If you have any ideas for Uros, I'd love to hear them!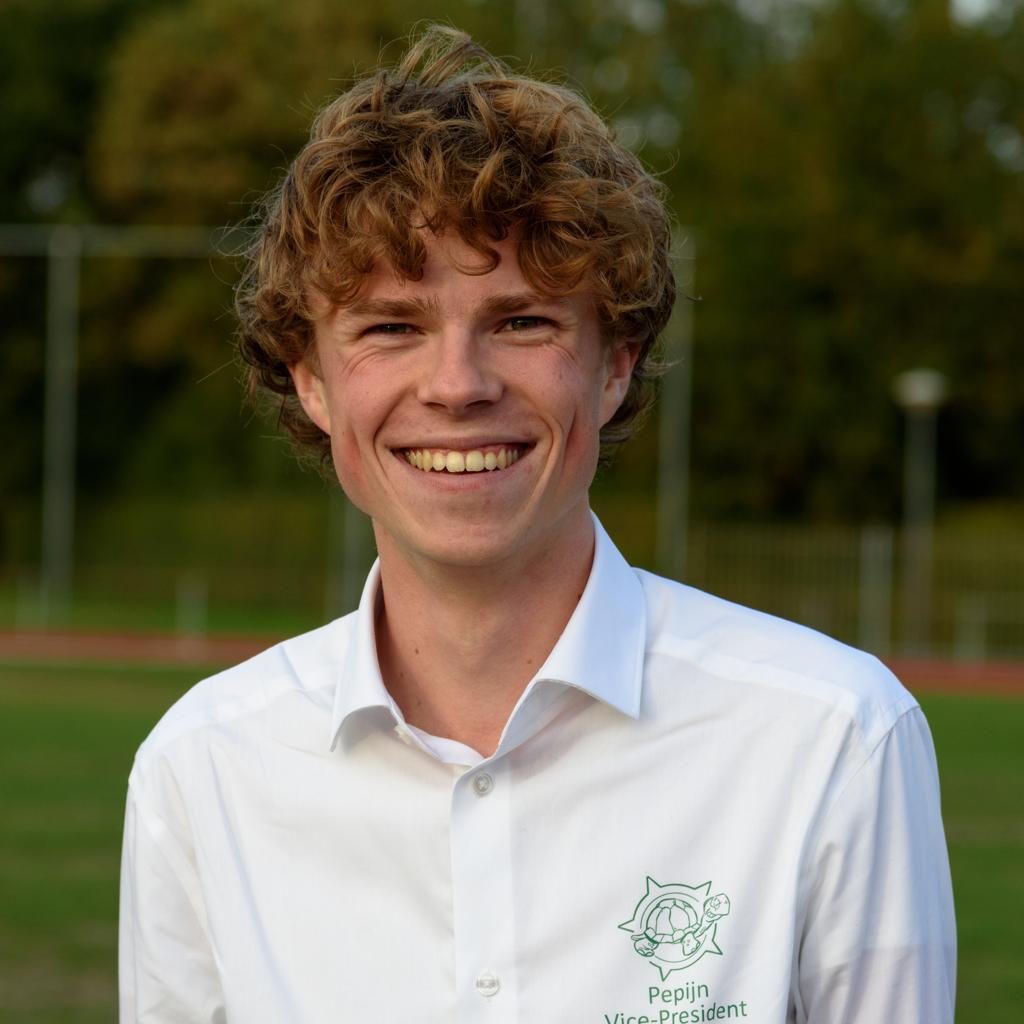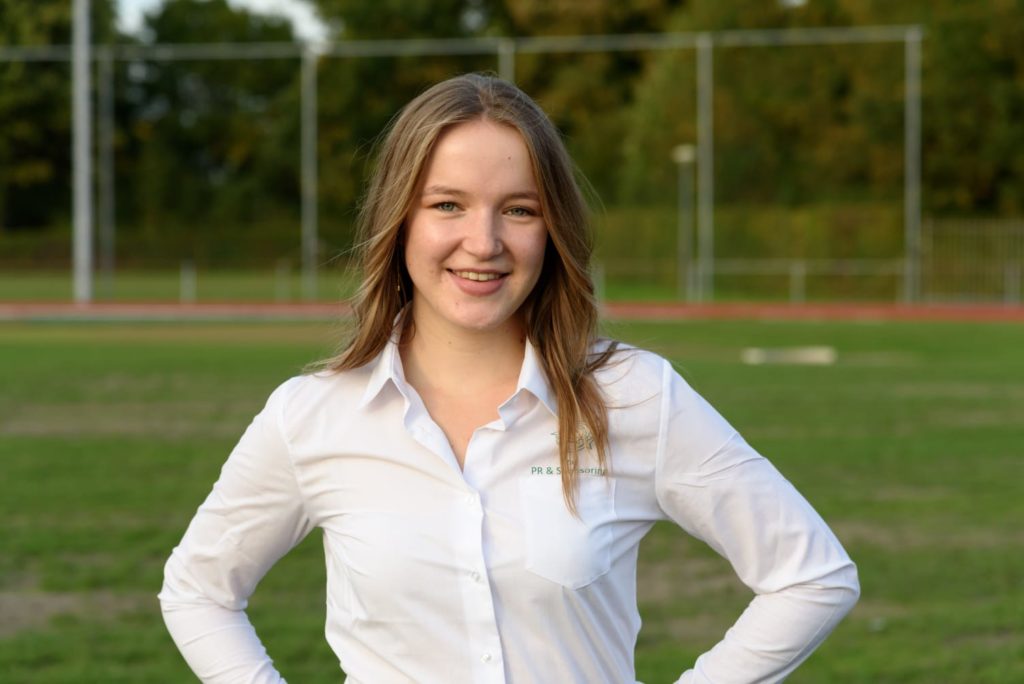 PR & Sponsoring Commissioner – Ilse de Vries
My name is Ilse de Vries, and I'll be the PR and Sponsoring commissioner for 2022-2023.
I am a fourth year psychology student at the University of Maastricht. Next year I want to start with a master's in clinical (neuro)psychology. This is my third year at Uros. Before I joined Uros I had never done athletics, but I used to do gymnastics and dance. I enjoy doing technical events like sprinting, hurdles, javelin, shotput.
I'm very passionate about making art and clothes with different media like crochet, painting and sewing. I also enjoy hiking a lot, and volunteer for scouting where I lead the little kids aged 5 to 7 years old. As PR & Sponsoring Commissioner, I handle everything about the visibility of Uros as a brand. From the merchandise like the hoodies and stickers, to arranging sponsors and volunteers. If you have good ideas for the upcoming year, don't be afraid to reach out to me!
Competition Commissioner – Sara McCloskey
Hi! My name is Sara, and I am this year's Competition Commissioner. To get the background information out of the way: I am 23, American, and doing my master's in Human Decision Science. I did my bachelor's here as well, so this is my fourth year in Maastricht and third year in Uros.
I have been running for about 3 years, and particularly enjoy trail and ultra marathon running. The more kilometers and elevation gain the better! My longest run to date is 100km, but my favorite race distance is about 60km on mountainous terrain (I know, not the most conducive to living in the Netherlands).
When I am not training or studying, I like to do just about any outdoor activity. I also like to spend time with my friends, read, and snuggle with Princess, my wonderful cat.
My goal for this year is to get more Urosians of every level join us at competitions. Feel free to shoot me a message if you have any competition-related questions, and I look forward to seeing lots of you at practices and races!!